Kathleen's F.E.E. (Financial Energy Exchange) request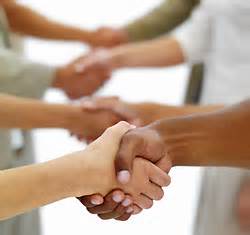 At the heart of Nonviolent Communication (NVC) lies a quality of giving that comes from joy, contribution and meaning. I want to give and receive support within that framework. 
There are many strategies to exchanging vitality. Because we live in a culture where much of that exchange happens through money, I want our financial exchanges to be mutually beneficial. The financial support I receive goes toward my business and living expenses, particularly work that makes NVC accessible to more people in the world. I work with populations who don't have access to resources to pay me such as prisoners, prison staff, people in countries where the income level is much lower than mine, not for profit organizations addressing critical social needs, etc. I also invest in the creation of educational materials and products.
Using money in the way I do satisfies needs for meaning, contribution, sustainability, ease for myself and others.
When I offer services to you that support your life in some way, I enjoy receiving support in return.  I only want to receive what is joyfully given.  I also am passionate about my work and want to find ways to robustly sustain my capacity to share abundantly with people all around the world.
You can help me do that by:
Covering all transportation, food and lodging while I am in service to you and your community.
Offering me financial resources in line with what is sustainable for you and within market value for your community.
Combine training opportunities with other organizations or individuals so my time is spent doing sustainable work while I'm traveling. Organizations can share expenses that way as well.
Honestly share your hopes and challenges around resources so we can dream into creative strategies that will leave all of us feeling more abundant after our time together than before.