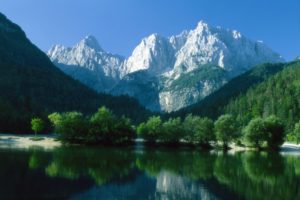 IIT – International intensive training in Nonviolent communication is an immersion into various workshops, home groups, practices and direct application of the principles of Nonviolent communication during the period of 9 days.
The training is open to an international group of about 50-60 people from various countries, cultural backgrounds, professions and walks of life to co-create a safe space for exploring vulnerability, gaining communication skills and consciousness and fostering change on personal and community levels over an extended period of time.
Please feel a warm welcome to join us whether you are a parent, teacher, activist, leader, businessman, social worker or a curious explorer of life…
The retreat will be held by a group of 4 skilled organisers and 4 internationally established certified trainers in Nonviolent communication.
For more information and to register: https://iit.nvc.si
Some of the topics that will be explored are:

1. Self-Connection and principles of NVC
2. Dynamics of Empathy
3. Honest self-expression
4. Healing and reconciliation
5. Gratitude (integration afternoon – perhaps a few options to spend it in nature…) (Giraffes around the world in the evening)
6. Mediation and Conflict resolution
7. Social Change (A whole group session in the morning – ProAction Cafe)
8. Sharing NVC (also addressing coming home)
9. Final day – closing
What is nonviolent communication?
Nonviolent Communication(sm) (NVC) is a practical, learnable process based on universal human values that helps people connect more deeply with themselves and others. It promotes congruency with one's values in thought, speech and action.
The purpose of NVC is to create the quality of connection where everyone's needs are equally valued and strategies to meet needs contribute to connection, harmony and peace.
Nonviolent Communication develops one's ability to transform blame, anger and criticism into understanding, effective communication and the peaceful resolution of conflict.
Nonviolent Communication focuses our attention on what matters most, leading to language and actions that are efficient, effective and full of integrity.
Nonviolent Communication strengthens our ability to inspire compassion and teamwork from others. It guides us to reframe how we express ourselves and how we hear others.
Nonviolent communication, as developed by Marshal B. Rosenberg is a way of opening space for deep and sincere connections that encourage people to express their needs and feelings in an honest and full-hearted way. It thrives for equality instead of hierarchy, connection and readiness to show vulnerability instead of convincing others of their wrong doing. This specific language also gives space for efficiency, clarity, concrete strategies and requests that will best serve the needs of everyone included through joyful giving and receiving.
Rosenberg developed nonviolent communication on a base of humanistic psychology of Carl Rogers and on his experiences of mediation in highly conflict areas all over the world. Since it's beginning in 1970' nonviolent communication became renowned and recognised. Today there are hundreds of thousands of practitioners and around 700 certified trainers all over the globe, organised and supported by the Center for nonviolent communication. People are using it in various contexts, from personal relationships to business setting, school systems, NGO sectors, activism, restorative work in jails, municipalities, police, community setups, mediation …
Seminar Language: English, translation in Slovene if needed (one session per time)
Trainers
Robert Kržišnik
Kathleen Macferran
Yoram Mosenzon
Monica Reu