Transitions in Life:
Finding the Inner Spark
4 Day Intensive Training with Kathleen Macferran and Mary Mackenzie
September 14-18, 2022
– €1300,00 Early Bird Registration until Feb. 28, 2022
– €1600,00 Standard Registration
How is change affecting your life?
CHANGE is the only constant in our lives. How we deal with change can create happiness and well-being, or pain and confusion. During this nourishing, experimental four-day workshop, you will be challenged to approach and embrace the life you desire!
You have changed internally, but the rest of your life has not… Your life is upside down and you do not know which way to go… You see changes coming and you want to be prepared… We will accompany you to find out about:
Finding peace amidst the chaos
Learning to see the beauty in the challenge
Growing in friendliness towards yourself
Restoring balance more quickly
Reducing stress
Speaking your own truth
Learning to ask for help when you need it
Schedule runs from Wednesday afternoon to Sunday afternoon. This workshop includes training materials and dinner on Wednesday, lunch from Thursday to Sunday, as well as break drinks. The workshop will be held in English and German. This training is based on the findings of Nonviolent Communication according to Marshall Rosenberg and William Bridge's work, "Managing Transitions."
All categories of accommodation are available in and nearby the venue. For reservation on-site, please check http://www.alte-remise-tiefurt.de
Your companions are:
Mary Mackenzie, MA, CNVC-certified trainer, is the author of Peaceful Living: Daily Meditations for a Life With Love, Healing and Compassion, managing director of Peace Workshop International and co-founder/senior trainer of the NVC Academy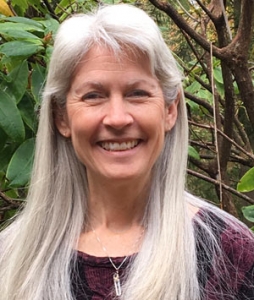 Kathleen Macferran is a CNVC-certified trainer/assessor and owner of Strength of Connection. She is the author of Giraffe Tales children's books and audio books. Kathleen is the co-author of Choice: A Field Guide for Navigating a Polarized World.